A newly established business can function more efficiently with the help of modern tools and applications designed just for them. Small businesses can have rapid, dependable, and reliable access to corporate data and information wherever and whenever they need it thanks to today's technology.
Having the correct and useful tools and apps for small businesses may create a big difference. But finding the right choice is no easy task. Choosing the best apps that have the right mix of useful tools to support the type of your business and the company as a whole is the key.
What tools and applications are helpful for small businesses?
A small firm requires staff to operate. Before making a purchase, you should prioritize your immediate and long-term demands by aligning goals with business objectives.
Useful tools and apps for small businesses can enable your organization to produce outcomes faster as working remotely and in virtual workspaces continue to develop by keeping your projects on track, your teams in line, and your business growing. Here are the 10 useful tools and apps for your business.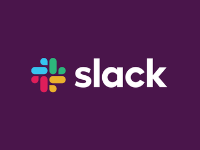 You can communicate with various teams much more easily using Slack thanks to its individual and team messaging features. You could, for instance, create a different group for your designer or web developers. Video calls are also an option.
But what makes Slack truly stand out from the competition are the approximately 2,400 apps that it integrates with. Since you won't need to open each separate app, using Google Calendar, Zapier, Zoom, or even a task management tool like Paymo, Asana, or Trello right from Slack will speed up your work considerably.
You will be able to receive task notifications from Paymo or appointment alerts from Google Calendar right in the Slack interface, for example.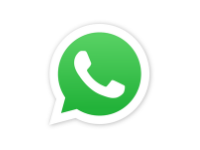 WhatsApp is now used for more than simply texting and calling. This Facebook-affiliated app has evolved into a tool for engagement and commerce for both small business owners and entrepreneurs. It may open up new avenues for generating cash, customer contact, and brand development.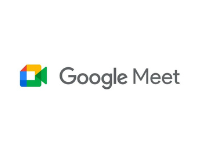 Video conferencing has now become essential for virtual meetings and even events in a world where many individuals freelance or work remotely.
Small businesses are increasingly being compelled to use the internet as a means of communication with their staff, suppliers, business partners, and clients.
Consider Google Meet if you require a video call service for your company. Google Meet may be a better platform for small businesses if they select the free version in particular, even if Zoom has become very popular in the past year and is excellent for video conferencing.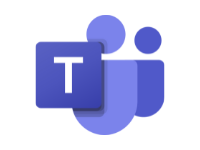 Organizations can hold webinars, conduct video chats, and place calls using Microsoft Teams. Allows users to share files, make project dashboards, poll users, check schedules, seek approvals, and more in addition to communicating.
You might be curious about how much it costs in using Teams if you've never used it. Anyone can utilize the basic version that Microsoft offers for free. Since the lite version is so severely constrained, it won't take long for you to realize that a key role would be preferable.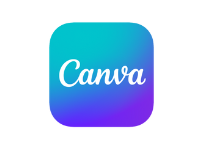 The ideal medium for smaller firms to sell their brand is social media. A small-scale business owner can use social media to boost sales and build a devoted customer base. Social media marketing, however, can take a lot of time. If you hire experts to assist you to increase your social media presence, it may also be quite expensive. Fortunately, there is a way out of this social media conundrum.
Canva is a free online graphic design program that helps sole proprietors and other small business owners make professional-looking content for their social media pages quickly and easily. Anyone who understands how crucial social media is to their business may use Canva to make things simple. It has tons of amazing features, pre-made themes, and other components that make marketing on social media so simple!
Yoast SEO is a well-liked and cost-free WordPress SEO software that aids in search engine optimization.
It has capabilities like XML sitemaps, readability checks, and page analysis. Yoast SEO can assist you in raising the SEO rating of your website and increasing traffic to it.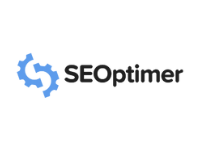 Small businesses utilize SEOptimer to raise the rankings and internet visibility of their websites. A whole website can be scanned for any ranking difficulties with the SEO Crawler.
Using SEOptimer, agencies can provide gorgeously personalized PDF files for their clients. The Embeddable Audit Tool by SEOptimer can be utilized to generate leads right from the website of an advertising agency.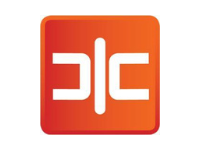 Links on a website that fail to take the user where the author meant are known as dead or broken links. This could be a result of the link being put up incorrectly by the site's creator, the target web page no longer existing, or there being another issue with accessing the destination.
Users get irritated by broken links, which also lowers the ranking of your website in search engine results. Fewer people visit websites with lower rankings. Using Dead Link Checker can identify any 404 errors on your website so that you may fix them, improve the site's search engine rankings, and increase web traffic.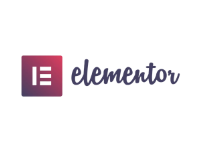 The Free edition of Elementor provides countless design options. However, Elementor Pro gives you access to more sophisticated tools that accelerate your workflow and enable you to increase conversions and sales.
The purpose of MemberPress, a compact WordPress membership plugin, is to facilitate the creation of WordPress membership sites, the sale of online courses, the safe processing of credit card transactions, the sale of digital downloads, and more. It allows users to bill their customers and give them quick access to content.
Asynchronous learning, template administration, media import, publishing of courses, customized brands, email campaigns, and eCommerce management are some of MemberPress's main features. Teams can manage their members using the platform, granting and rescinding access to sites, postings, groups, video files, feeds, tags, digital assets, communities, and more in accordance with individual needs.
Check out this membership website and online courses built with Memberpress: Prepare Like a Pro Academy & ReConnect+ Online Streaming
In order to focus on the task you do best, the objective is to work wiser, not harder.
Final Thoughts
Overall, any of the products on our list of the finest tools and apps for small businesses may help you streamline your daily operations. Additionally, since most of these applications are free, there is no harm in installing them, giving them a try, and determining if or not they are appropriate for your organization.
For our full list of tools and apps that we love, navigate here.
Did you find this helpful? Let us know in the comments below.
You might also like: