What is Pofo WordPress Theme?
Pofo Theme is a WordPress theme that has many awesome and modern theme designs. You can access the different features of style on your website through the WordPress theme customizer.
Features:
Pofo Theme is a fast-loading optimization in the WordPress theme.
Pofo was really helpful to use and ready to give demos of server config limitations. It gives you control over what font, colors, and other options.
Pofo Theme allows you to see the changes in your design.
Our team and expertise in WordPress Web Design & Development made this project easy for us to get done and delivered beyond clients' expectations.
Afreno is a corporate website based in Qatar. We performed website changes as per the client's requirements and then later we updated the website content.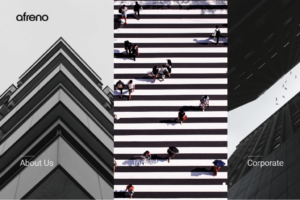 Check out Pofo's theme demos to have an idea and a full appreciation for what it can do.
Do you need a website?
With our extensive knowledge in Web Design and WordPress Development, we can help you set up for as low as $150. Get in touch with us and let's start your project within your budget. Contact Us Today!