Need a simple method to develop and manage your WordPress site? Plug-in page builders that allow you to drag and drop elements onto your page are perfect for this purpose. Website layouts can now be created, edited, and customized with WordPress page builders without the need to write a single line of code.
Here, we'll take a look at Elementor, one of the most popular WordPress page builders, and see how it compares favorably against other page builders.
What is Elementor?
The WordPress plugin known as Elementor is a page builder that utilizes a drag-and-drop interface. You can use the visual editor included in this plugin to design stunning pages with ease. You can swiftly create dynamic web pages with its help.
This WordPress plugin is a one-stop shop, allowing you to manage all aspects of your site's appearance from a central platform. Moving pictures, different typefaces, and improved background images are some of the ways to make your website unique.
Why Use Elementor?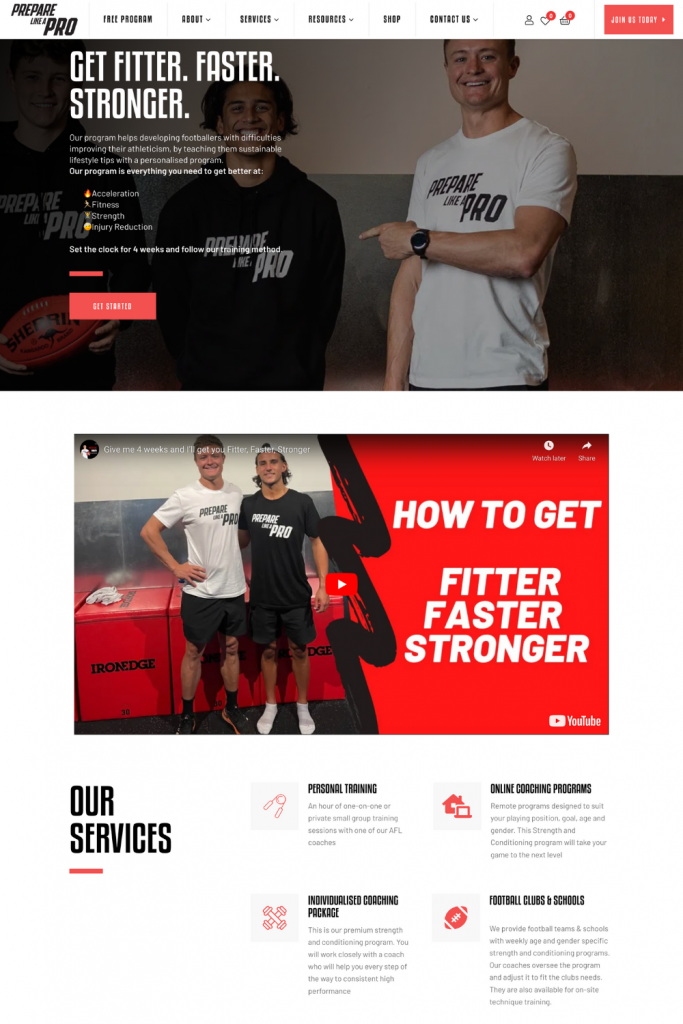 Everyone on your team, no matter their specialty, can use Elementor effectively. Even if you're not particularly tech-savvy, you can use the visual editor to use any of the 90 or more widgets, such as buttons, image carousel, progress bars, post grid, and more, into your document to make it look just the way you want it. 
Elementor is a powerful platform for developing any kind of content, from full websites to targeted landing pages. Create landing pages, sales pages, email campaigns, and more with this robust platform. Imagine anything, and this tool will help you make it a reality.
Check out this fitness website built with Elementor.
How Much Does Elementor Cost?
There are both free and premium versions of Elementor available for use. A drag-and-drop editor, 40+ essential widgets, and 30+ pre-made layouts are all included in the free edition, giving you everything you need to get started quickly and focus on providing a great user experience.
There is a pro version available if you want access to premium features like adding forms and custom CSS. Elementor has the following price tiers:
1 site for $49/year
3 sites for $99/year
25 sites for $199/year
100 sites for $499/year
1000 sites for $999/year

Do you think Elementor is right for you? To help you decide between the paid and free options, Elementor has created a comprehensive comparison chart here.
Pros & Cons: Elementor WordPress Page Builder
Pro 1: It's Simple To Use
If you're not tech-savvy and don't know how to code in CSS, HTML, or PHP, you'll appreciate how simple Elementor is to use. Once you're in the Elementor editor, you can easily import a pre-designed page template or block from the template library or start dragging in one of their widgets. 
You can always go back to previous versions of your design and restore them from your revision history if you make a mistake.
Pro 2: Functions
Elementor is a powerful plugin that includes both simple and complex tools.  Before I found Elementor, I had to use a lot of free yet heavy third-party plugins to get the job done. And  I had to install a plethora of plugins to get the functionality that I really want.
Elementor is helpful since it enables you to reduce the use of unnecessary plugins, especially costly third-party ones.
In summary, Elementor is a sophisticated, all-in-one design tool that can replace multiple, separate components, such as landing page builders and plugins.
Pro 3: Customizable
Almost any aspect of your website may be modified with a few clicks using Elementor. Using the elements of Elementor, it is way easy to change the colors, font, animation, and more.
Pro 4: Reasonable Cost
To get everything you get with Elementor for just $49 per year is an unbelievable bargain. To be honest, it's a no-brainer to spend less than $50 a year to have complete website customization capabilities and avoid the need for dozens of additional plugins.
To be honest, it's a no-brainer to spend less than $50 a year to have complete website customization capabilities and avoid the need for dozens of additional plugins.
Pro 5: Capabilities for Integration
We love how well Elementor works with email marketing tools such as ConvertKit, Mailchimp,  ActiveCampaign, and many others.  As well as SEO plugins for WordPress like RankMath and Yoast SEO.
Pro 6: Responsive – Adaptive Layouts That Look Great on Any Device
It's quite annoying to work on a website's design on a desktop computer just to have your face lopped off in the mobile view with no way to fix it.
With Elementor, you can switch between screen view from desktop, to tablet, and mobile view and adjust every element individually for each viewing platform. If, for whatever reason, you wanted your heading font to be 65 pixels on the desktop view but only 35 pixels on the mobile, you could do so. Sections, columns, widgets, and elements can be hidden and their visibility on specific devices can be managed.
The list of Elementor's impressive features could go on and on. But we've made our case succinctly for the purpose of clarity. Let's move on to the negatives now, although we only listed one disadvantage.
Con 1: Major Updates Have Produced Bugs and Other Problems
The team behind Elementor has had significant trouble with bugs and user frustration with previous major versions. I think it's great that Elementor is always striving to bring new features to its customers.
If the thought of this con is making you feel uneasy, you shouldn't let it. Here are a few tips for you to follow:
If you want to roll back any significant plugin upgrades or changes, you should always keep a recent backup of your website on hand.
Instead of updating your plugins on your live site without first testing them, you can clone your live site to a staging site (which your host should provide) and do it there.
Just give it some time. You don't have to update your plugin right after it comes out, but rather you can wait for the next bug fix release. Don't rush into fixing the bug; instead, let other Elementor users try it out and give you their input.
You can always revert to a previous build of Elementor if you find that you need to.
Final Thought
After reading this, you should have a firm grasp of what Elementor is, how its benefits and negatives compare, and be in a position to decide whether or not you want to use it to create your website in 2023.
To upgrade to the paid version of Elementor, visit dipoutsourcewebdesign.com/elementor.