You may be wondering, "Why use WordPress?".
You must have heard of the WordPress platform, even if you are just starting out in the world of website creation. One of the best content management systems, or CMS, available today is WordPress. Note, we are talking about WordPress.org, not WordPress.com.
How Versatile Is WordPress?
A website built with WordPress provides you with a great deal of flexibility in how you can use it. Here are a few of them:
Why Use WordPress?
WordPress.org is the most popular CMS and website creation platform worldwide. Some of the world's most well-known firms use WordPress to power their online presence. Reasons? Let's dive into our list of reasons why.
1. WordPress is open-source, in short, it's FREE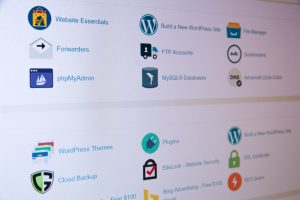 WordPress is free, easily accessible, and widely used because it is open-source.
WordPress doesn't cost anything. You will, however, be expected to pay for the website hosting service. If you imagine your website as a house, then your hosting provider is the property where the house is located.
A domain name is also required (it's like the street address for your website). We recommend you choose Namecheap, one of the most popular web servers because it includes a free domain name and SSL certificate for one year.  Even if you have to pay for hosting, WordPress will save you a ton of cash.
While WordPress and a lot of the plugins built for it are free, you may need to invest in more resources down the road to maintain and expand your site. For this reason, when you are ready to take the next stage in developing your website, it is wise to research how much it would cost to create a completely functional website.
2. WordPress is highly customizable and flexible
One of the main draws of WordPress is how easily its core features can be expanded to create a powerful, feature-rich platform. Or you can tailor it to your needs by adding a few key elements.
Add-ons for WordPress make it easy to do just that. With these resources, even a novice may create a functional and attractive website.
3. It's easy to use and learn
Some business owners get their websites built by professionals, but then they have no idea how to make changes to the site.
However, WordPress makes it easy to get started. Without knowing any code, you can create and administer a fully functional website. With WordPress, you may use a drag-and-drop website builder that has almost limitless functionality.
Check this best WordPress website builder.
4. You have complete control over your content and user-friendly dashboard
With WordPress, you're free to do whatever you want. WordPress allows you to easily import and export data to and from other systems.
WordPress's dashboard reduces the learning curve and eliminates unnecessary complexity. Because the WordPress control panel is standardized, every user experiences the same layout. Even if additional plugins are installed and menu settings are modified. And its adaptability is a major plus.
Before launching your fabulous website, you may want to check one of the best web hosting for your WordPress website and learn more if is the best choice for you.
Additional Resources: